"simple pleasures to nurture the soul"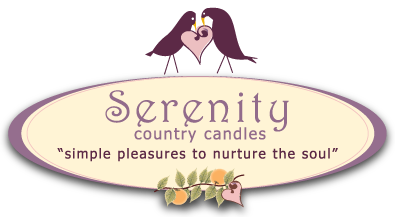 "A delightful place to visit; lovely pieces and company."
~B. Grey
Ayr, Ontario

Special Events and News

This is the place where post any special event or news that might be of interest to our customers. We hope you enjoy this page and come back often.

Happy New Year!

We hope that everyone had a wonderful holiday season with family and friends. We are excited about the upcoming year ahead.

As always, we are working on new and exciting things for Serenity. We are currently working on our online store which we hope will be up and running soon. We decided to add this to our website as we have so many visitors from out of town who enjoy the candles and soaps but don't have the opportunity to visit the store as often as they'd like.

Jan and I would like to say a big "thank you" to all of you who have spread the word about our shop. Word of mouth is always the best advertising and it's so nice to see new faces coming into the store. In the past couple of weeks, we've also had lots of people come in who didn't know about us but who were delighted with something they'd received for Christmas.

Wireless Internet!!

Yes, we now have wireless internet available at Serenity...so for those of you who may still need to get some work done but would prefer a quieter, more relaxed environment, enjoy.

Sundays

We are now closed again on Sundays until the fall. We apologize for any inconvenience but we find that family time is important, not only for us, but for the great girls that work for us too.

We would also like to thank everyone who donated to the family sponsored by St. Leonard's this Christmas. We collected over $1700 along with clothing and other items that these girls needed. It was truly amazing to witness the generosity of the community in this time of need.